Regional Director
Anthony Hutcherson
jungletraxcats@gmail.com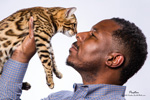 Deputy Regional Director/Membership
Gladys DiNunzio


Deputy Regional Director/IT
Cheryl Leigh Chamberlin
Upcoming Shows/Events
June 17-18, 2017
La Plata, MD
Capital Cat Club
August 26-27, 2017
York, PA
Keestone Katz


Mid Atlantic Regional
September 22-24, 2017
Wyomissing, PA
Karousel Kats
November 3-5, 2017
Pittsburgh, PA
Pittsburgh Pet Expo
December 2-3, 2017
Lebanon, PA
Christmas City Cat Club
January 5-7, 2018
Parsippany, NJ
Central Jersey Cat Fanciers
January 13-14, 2018
Oaks, PA
Central Jersey Cat Fanciers
TICA Show Calendar
MA Regional Show Reports
Current Season
| | |
| --- | --- |
| Welcome to the online home of the Mid Atlantic region of The International Cat Assocation (TICA). The region consists of Delaware, the District of Columbia, Maryland, New Jersey, Pennsylvania, Virginia and West Virginia. | |
Congratulations, Anthony!
We elected a new Regional Director in 2016, and he took office on January 1, 2017. Anthony held his first regional meeting at the Central Jersey show, on January 8.
The minutes from his meeting as well as some notes on the upcoming board meeting are available here.